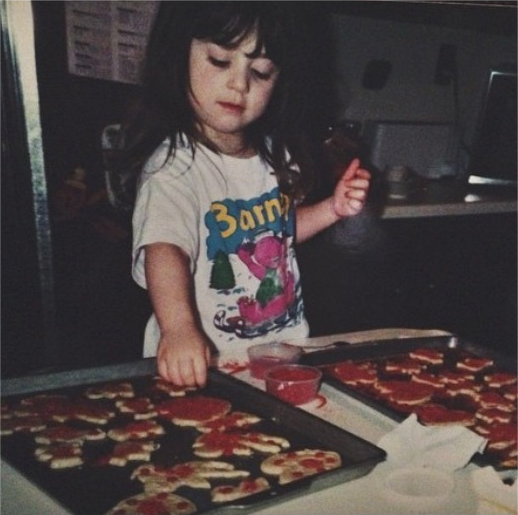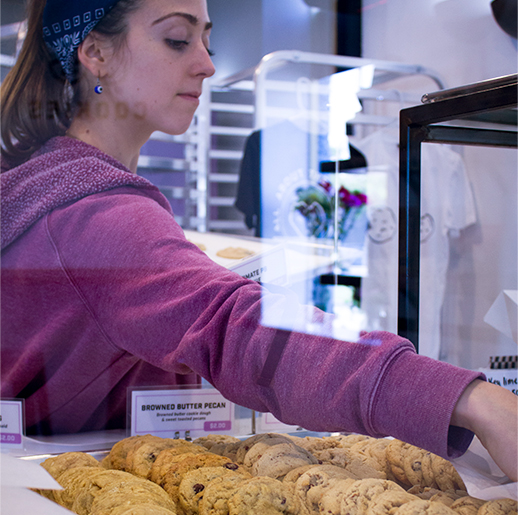 Growing up in a home where my mother loved to spread LOVE through the stomach, I was constantly watching her cook and bake. My fondest memories were baking countless amounts of cookies during the holiday seasons. I loved seeing our family and friends faces light up with excitement when they received our cookies! Baking soon became my passion and I was constantly in the kitchen baking up a storm of deliciousness!
After High School, I attended Wayne State University as a Fashion Merchandising student. I immediately fell in love with the city and all of the flavors that runs throughout the heart of Detroit! For this exact reason I began experimenting with Detroit products baked inside of my cookies. With all of my cookie experimenting I decided to use my classmates as cookie tasters. The satisfaction from the looks on their faces as they devoured my cookies could not be beat and they began demanding more! I instantly became the 'Cookie Lady' and that's a title I refuse to give up!
My favorite part about baking has always been the love and happiness I see when people bite into one of my fresh baked cookies. It is without a doubt, that my passion and love is baked inside of every Detroit Cookie Co. cookie and that is why they are so dang delicious!
I have fallen in love with infusing recipes using delicious flavors from Detroit. With every bite, It is my promise to keep thinking outside of the box and to fuel the city with Detroit Cookie Co love.